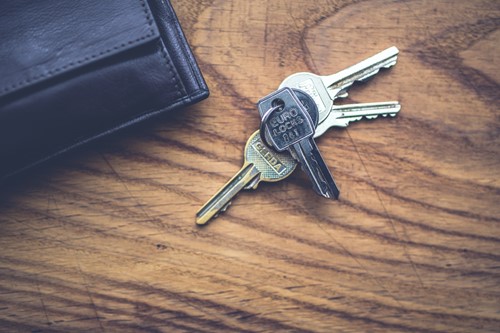 Buying a home for the first time is often a stressful yet rewarding time. It's a complicated process involving many variables and many costs. One question that many first-time homebuyers have is about preparation: how much should you save before buying a house? Here we will go over the 3 most important costs to save up for so that you're financially prepared to make the big move.
Down Payment
The down payment on a home is the amount of money required up-front when you sign up for a mortgage. It will be equal to a percentage of the total purchase price. The amount will differ from one mortgage to the next, so it's a very important thing to discuss with your lender. Some mortgages aimed at new homebuyers who have good credit and require a relatively small down payment to help you get started more quickly. Even small down payment amounts are multiple thousands of dollars, however, so planning as much as possible will make the process even easier. To figure out what kind of mortgage terms you should try for before you speak to a lender, try using an online mortgage calculator and see what your possible down payments and monthly costs will be.
Closing Costs
Closing costs are an expense you'll encounter as part of the home buying process. The cost is equal to the amount of money required to complete the real estate transaction (besides the actual purchase price). This can include a lot of different fees, including but not limited to title fees and insurance, taxes and credit report charges. Closing costs can be trickier to budget for compared to down payments because the buyer or seller can pay them. According to Investopedia, the amount you have to pay as a buyer is usually 2% to 5% of the total purchase price. Your state or lenders requiring specific types of inspections that go above and beyond a normal home inspection can also affect closing costs. Luckily, mortgage lenders can provide you an estimate on closing costs so that you have a number to work into your budget and planning.
Moving Expenses
You might have saved up for the cost of hiring movers or renting a vehicle to transport your belongings, but moving expenses include even more than the literal moving. Moving expenses can also include anything that will allow you to live comfortably in the home. In many cases, this means purchasing new appliances. It's important to make sure you know exactly what you're getting from the seller in the transaction otherwise you might be unpleasantly surprised that appliances like laundry machines or even light fixtures are missing when you move in. To save up and plan for this cost, get all the information from the seller about what you will need to replace. Then, do some research to find good prices for the things you need most. You might even save money by purchasing appliances ahead of time. Regardless, having this cushion in your savings will make the move-in process more comfortable and cut down on potential confusion.
These are just a few things to plan for when saving money for a new home. Carefully managing the financial aspect of the transaction will help you feel confident in your decisions and make your experience as a new homebuyer the best it can be.